All "Granum" products are presented
under one brand both in Kazakhstan
and near abroad countries as well.
Noodles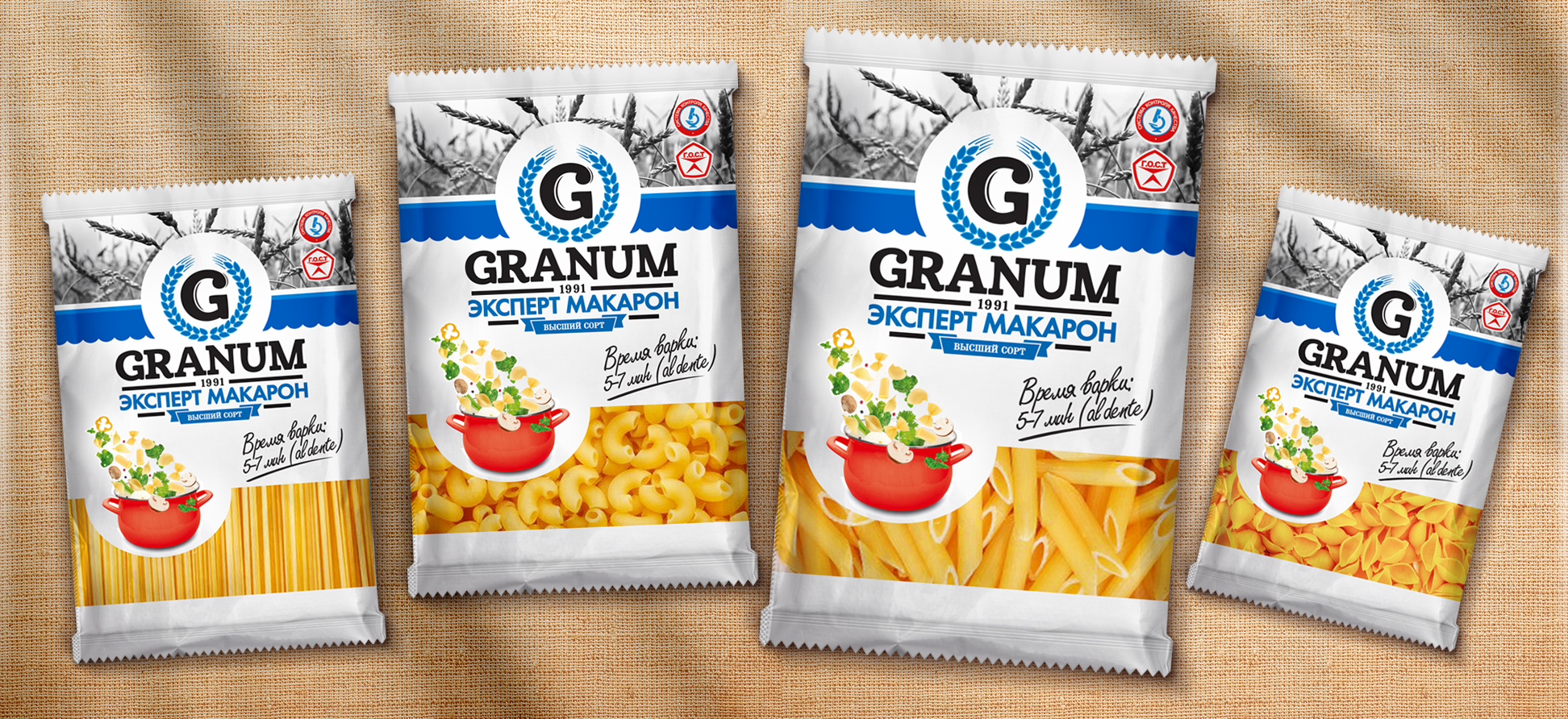 Grade: superior
ST RK GOST Р51865-2010
Packing: 400 g, 500g, 1 kg, 2 kg, 5 kg
"Granum" noodles are produced of the flour obtained from Kazakhstan hard shell, have intense color and preserve shape after cooking. "Granum" noodles assortment is presented by more than dozens types of long and short cut noodles packed by 400 g, also by 1,2 and 5 kg. Contact "Granum" commercial department to get detailed information on produced types and cost of the products.
Cooking recommendations:
Noodles like cooking process called "al dente" which means "at tooth", slightly undercooked. "Al dente" cooking which requires 5-7 minutes only allows keeping both a neat figure and noodles useful substances, such as magnesium, iron, B6 vitamin and calcium. So, for five portions, add 400 g of noodles into 4 liters of boiling salt water and mix vigorously. Maintain boiling and cook noodles for 5-7 minutes to "al dente" state. Pour water, keeping 1-2 spoons of soup stock, add sauce and grated hard cheese to taste, mix so that the noodles could soak some sauce. Serve the dish when hot. Bon appetite!